Dental Implants for San Antonio, TX
If you're missing a tooth, whether it was extracted or knocked out, a dental implant is now a wonderful replacement option. An implant looks exactly like one of your natural teeth.
Implants are comprised of two parts. The first part replaces the root of the tooth and is typically made of titanium. The second part is what you and everyone else will see: a natural-looking crown that replaces the tooth's enamel.
Implants can be used to replace missing teeth or secure dentures into place.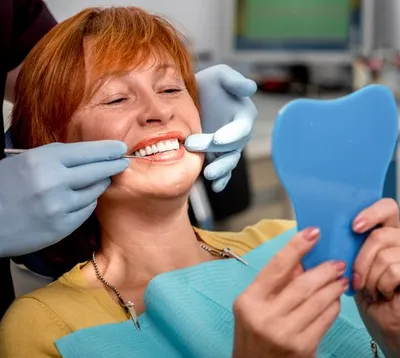 Cheryl E. Davis, D.M.D. Can Restore Your Dental Implants
While the office of Cheryl E. Davis, D.M.D. does not offer dental implant installation, we do provide dental implant restoration.
Please call our office today and schedule an appointment to restore your dental implants in San Antonio, TX. We provide caring and knowledgeable service and use the most up-to-date technology available.