Convenient Location & Payment Options
If you're looking for an experienced and knowledgeable dentist in the Greater San Antonio, TX area, then your search is over.
At Cheryl E. Davis, D.M.D., you will get nothing but the highest level of care. We use state-of-the-art equipment and stay up to date on the latest technology in the industry, and we make sure only the strictest sterilization practices are followed.
We understand that many people may have anxiety when it comes to the dentist, so we're here to make things as comfortable as possible for you. We will also help educate you about oral health and find a treatment plan that will work best for you.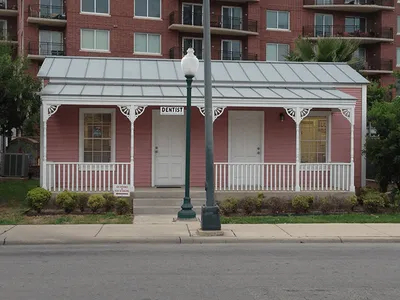 Make An Appointment
To schedule an appointment, just call our office or fill out the contact form on our website.
Payment Options
We accept Visa, MasterCard, Discover, and American Express cards. We also accept cash and personal checks as payment forms. For those patients without dental insurance, we accept CareCredit, which helps qualified applicants spread out the cost of services.
We participate with most insurance carriers, including all PPOs, Cigna, Assurant, and DeltaCare. Please call our office with specific carriers to double-check.
Convenient Location
The office of Cheryl E. Davis, D.M.D. is located on Chestnut Street in San Antonio. Designated parking is available at Ellis Alley Park and Ride.